Summary:
As extensively discussed in CIP#7/#9/#11, this proposal aims to implement the admin fee on all pools. This would split the 0.04% trading fee between liquidity providers and veCRV holders and could distribute over $10M in fees a year to veCRV holders.
Abstract:
Please refer to the previous part of this proposal:
CIP#7 - Add an Admin Fee to be distributed to veCRV holders
CIP#9 - How should the admin fee be distributed to veCRV holders?
CIP#11 - Which pool should admin fee be tested on?
50% of trading fees will be collected by the burner contract
Will then be used to buy CRV
Will then distribute CRV proportionally to veCRV holders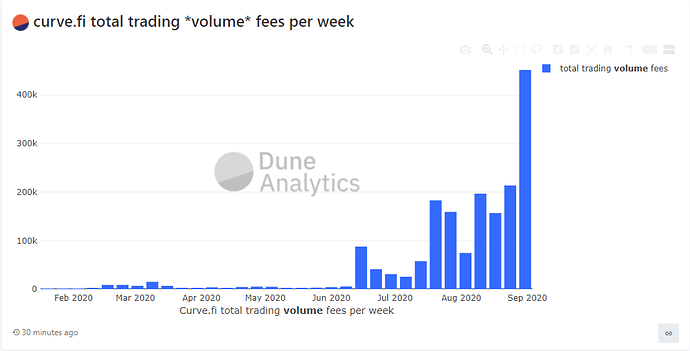 Motivation:
This proposal aims to incentivise veCRV holders further and reward long term committed holders who have vote locked their CRV.
Specification:
Signalling vote on implementation of a new admin fee - Success
Signalling vote on how those fees should be distributed - Success
Signalling vote on which pools will receive the admin fee - Success (all pools)
On-chain vote: Admin fee implementation on DAO <== We are here
Set burner contract to distribute fees
If this is voted in, there will be need to be a secondary DAO vote that will set a burner contract that will then distribute those fees. Until this happens (step 5 above), fees will accrue and will be retroactively distributed to veCRV holders once the burner contract is built and voted in by the DAO (assuming this is voted in).
Poll: