Summary:
It's time for Curve to add a new pool that includes HUSD, the 7th stablecoin (in terms of marketcap) in the world, as well as the 6 th centralized stablecoin.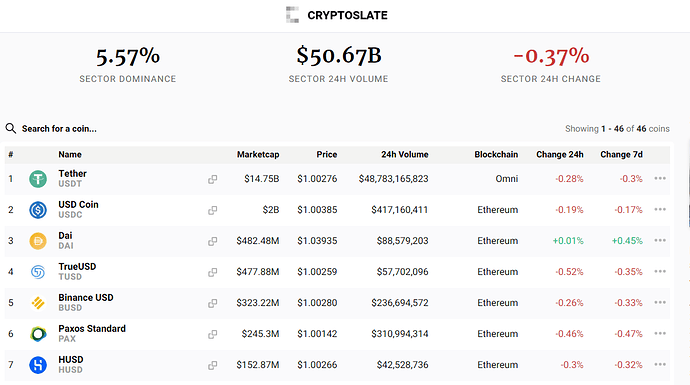 source:
Stablecoin Cryptocurrencies | CryptoSlate
Abstract:
A pool can be built as: DAI, hUSD, USDC, USDT
The Gauge Weight can be decided by voting afterwards
Motivation: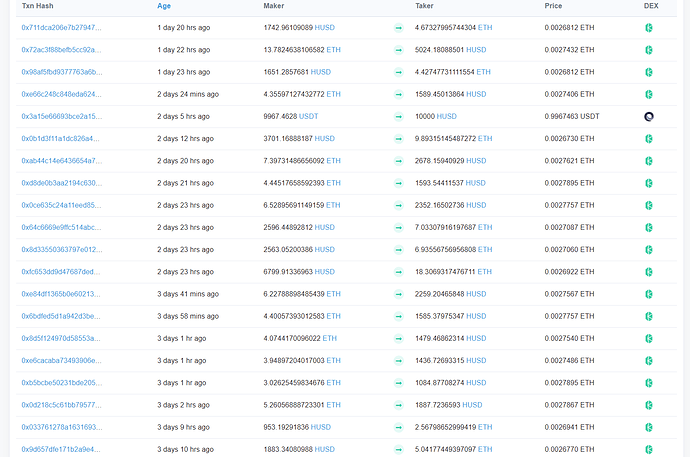 Through on chain activities monitoring, the fact is the demand of HUSD on chain trading is increasing since last week (most of them are relatively large transactions). Curve can provide much better services and it will attract HUSD traders to join Curve ecosystem as well.
HUSD can be regarded as an on/off ramp channel for users. I have opened an account and tried their product, a 24/7 service is better than some other stablecoins.
Specification:
HUSD intro:
HUSD is a USD-backed stablecoin issued by Stable Universal and pegged 1:1 to the U.S. dollar. Since launch in July of 2019, a growing number of applications in cryptocurrency trading, digital payments and DeFi has supported HUSD, and HUSD will continue to explore new opportunities to expand applications. The HUSD team is dedicated to providing safe, stable and convenient services to our users.
World Ranking: #76
Issuer: Stable Universal Limited
Circulation: $152M
Cumulatively Issued: 2.1 Billion
Available Markets: 22 markets
Trading Volume: $22,871,190 USD
DeFi Support: Fortube, Bidao, MakerDAO (in progress, community green light)
CeFi support: YouHolder, Huobi, Amber Group
Official Website: https://www.stcoins.com/
HUSD Data Center: https://www.stcoins.com/data
Skew Info:skewAnalytics.
For:
Born as the best place to trade stablecoins, Curve can full fill more current needs and get ready for future changes.
HUSD can attract more new users for Curve, especially users from Asian Pacific region and institutional/ personal traders who want to switch some position from CeFi to DeFi
Against:
Currently, most of HUSD tradings happends in Huobi and HBTC(exchange), the use case on chain is relatively low.
Pool:
Voting pool to be set