Currently, all price oracles in crvUSD are having +/- 1.5% "safety limits" from Chainlink. It means, if Chainlink price deviates from internal oracle prices (EMA) too much (by 1.5%), it will use the source from Chainlink.
It appears that when market is very volatile, Chainlink (or, rather, market spot) prices cause more losses than necessary. And if the fluctuation is high enough, price oracle which uses chainlink limits can still deviate: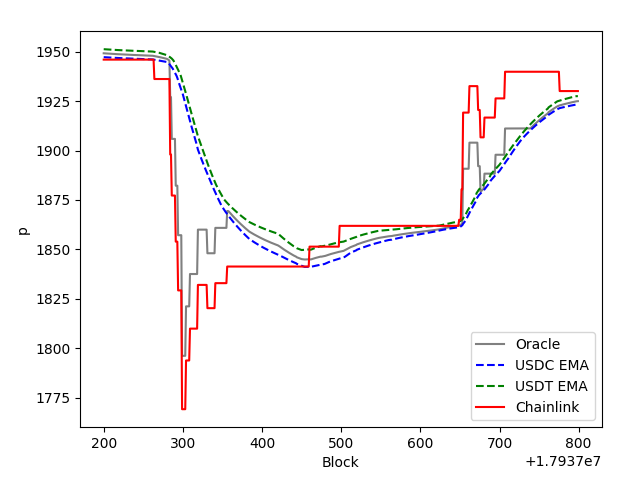 As such, I propose to disable Chainlink limits in price oracle contracts for all markets except the old frxeth one (which is to be replaced with a new one shortly). This is done by calling set_use_chainlink(False) for all the price oracle contracts from the ControllerFactory owner (Ownership DAO).