Summary:
This CIP would change A (amplification) parameter for two pools. This parameter affects how liquidity behaves around the peg.
Motivation:
For ren Pool: Raising the A value will offer more BTC liquidity in the capture range. The capture range will be decreased from ±1% to ±0.8%. I think that there is a high likelihood that those two pools can stay within a smaller range
Small progressive changes as the ones below can be done without affecting the virtual price negatively.
Specification:
100 to 150 for renBTC pool
100 to 300 for hBTC pool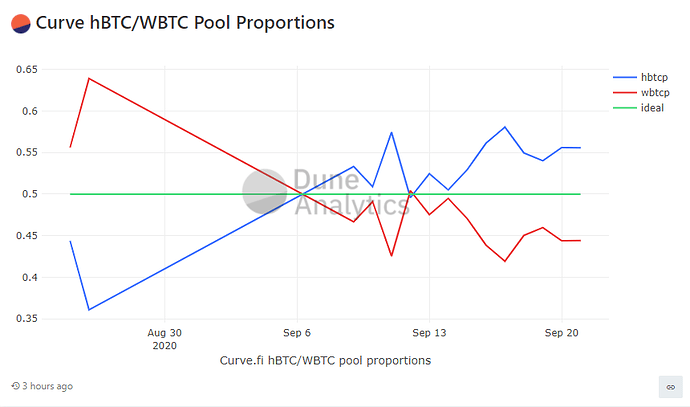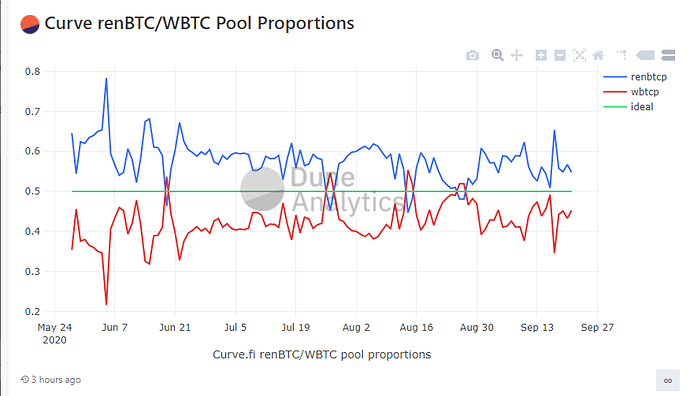 Poll:
renBTC vote: https://dao.curve.fi/vote/parameter/4
hBTC vote: https://dao.curve.fi/vote/parameter/5